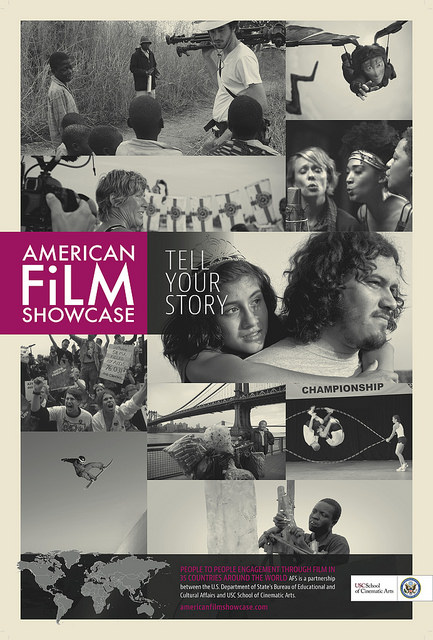 From the Come Hell or High Water newsletter – read  & subscribe here.
Next week, the American Film Showcase will travel to Indonesia with COME HELL OR HIGH WATER: THE BATTLE FOR TURKEY CREEK  filmmaker LEAH MAHAN and film expert IRENE TAYLOR BRODSKY, organized by the U.S. EMBASSY IN JAKARTA. The film will be shared with students, filmmakers, journalists, and NGOs on the islands of Java, Sumatra and Sulawesi. Leah and Irene will lead workshops and participate in discussions about documentary filmmaking. Leah will report back on the trip on the AFS blog and Bridge The Gulf.

Earth Day
The Gulf Disaster: Five Years Later
Come Hell or High Water ends just as the BP disaster begins, in April 2010. Off screen, filmmaker Leah Mahan and Turkey Creek's Derrick Evans went the following month to BAVC's Producers Institute for New Media Technologies to work with the Gulf Coast Fund and a team of creative experts to build BridgeTheGulfProject.org. A few months later, Bridge The Gulf partnered with the Natural Resources Defense Council and StoryCorps on a project called Stories from the Gulf, about people living through the disaster. This week, NRDC's onEarth is releasing a four-part follow up to that project: THE GULF DISASTER: FIVE YEARS LATER.
Bullfrog Films Earth Day Festival
Come Hell or High Water is part of Bullfrog's Earth Day Festival-in-a-box. Order 3, 5 or 7 films and hold public screenings in your community.
Order DVDs through this page on ComeHellorHighWaterFilm.com to receive a small discount from Bullfrog Films.
Upcoming Events
Visit ComeHellorHighWaterFilm.com for links to upcoming events..
April 2015
American Film Showcase – Indonesia
Leah Mahan will travel to Java, Sumatra and Sulawesi to share Come Hell or High Water. The 
American Film Showcase
 is a partnership between the Department of State's Bureau of Educational and Cultural Affairs and USC's School of Cinematic Arts. The Showcase "highlights the value of film in fostering understanding and cooperation, dialogue and debate."
May 6, 2015
Commonwealth Club of California – Storytelling for Change
Leah Mahan will join a panel titled "Lights, Camera, Take Action; Storytelling for Change: The San Francisco Green Film Festival." The panel features documentary filmmakers "who are using this impactful medium to bring us the stories that motivate environmental progress.".
Recent Events
Public Interest Environmental Law Conference
Derrick Evans was a 
keynote speaker
 and Come Hell or High Water was screened at 
PIELC
, an international conference, which "unites more than 3,000 activists, attorneys, students, scientists, and concerned citizens from over 50 countries around the globe to share their experience and expertise."
Coastal Conversations
Clips from Come Hell or High Water were shared on a panel organized by the North Carolina League of Conservation Voters, which included Derrick Evans and other Gulf Coast community leaders and experts. The event  was "a coast-to-coast, community-to-community conversation in the Gulf Coast and the Mid-Atlantic states to discuss the realities and impacts of offshore drilling."